Intrepid Dynamis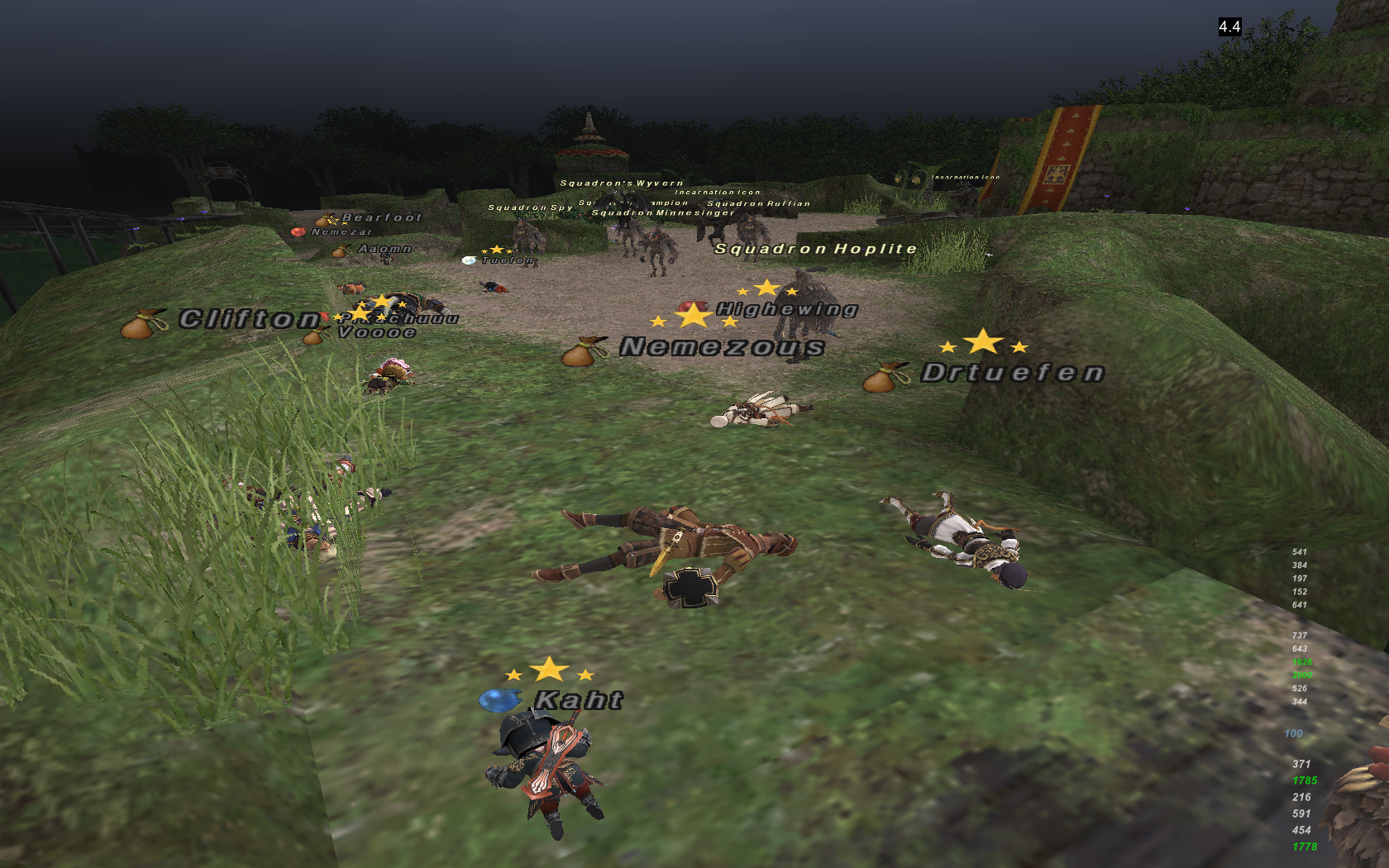 Leadership: Nemezar
Mentors
Alicieapikachuuu
Event time
Intrepid Events start at 7pm UK time, as of 6:55pm you are late, please show up on time with your intrepid pearl 15-5 minutes before entry time.
Players will be expected be active and contribute well to the event. You will be expected to follow orders during the event, failure to do so will incur a penalty.
Currency, cards and body seals will free fall during the run.
Meadals will be shared out between members after the run, loot will be rotated until everyone has a fair share. However if you are absence for a long period of time, your share will be adjusted to keep in line with other members.
Players will be awarded 10 points for attending a run.
Players will spend points on AF by bidding between 5-100 points. Players bid can not exceed there maximum points.
AF will be held by Nemezar's Mule Menmai starting at the end of Thursday's run, Thursdays and Monday's AF will be listed on the website as AF Stock. Players may bid points for the AF and the winning bid will be decieded before next Thurdays Run. This means the AF stock held at any one time will be of 2 Dynamis runs. Players will be able to bid up to their max current points, any higher bids will be discounted. Any player bidding on multiple AF that exceeds max points will have one or many bids discounted. Highest Bids will be decided first. If it is seen that a bid has deliberated upscaled another bid, the bidder will be discounted and the next highest bid will win. If bids are tied, the first bidder will win.
A list of AF stock can be found in the AF Stock section, along with the current highest bid. To place bid, click the Place Bid link, this page will show all current bids and allow you to place your own. To view bid history on already won AF see the Successful Bids section.
AF listed in the Collections pending section are successful bids yet to be distributed from stock, Nemezar's mule Menmai will aim to give these out between 6pm-7pm UK time on Thursdays.
Volt Gear that may drop during runs will be bidded on during the run. Aliciea or Pikachuu will lead bids stating current bid value in ls of 20p,50p,100p,200p,300p, those that wish to match the bid will "/" if more than 1 raises their hand the bid goes to the next level, if not the bid item value is set and all players may cast lots (providing they have enough points to do so)
Penalties
Turning up late for run -2p
Afk for periods of a run deemed longer than 15 minutes -2p
Causing disruption during a run -4p
Negligence of duty causing harm to others in alliance -4p
Leaving run or going AFK with more than 30 minutes remaining -4p
Negligence leading to wipe ending run -6p